About IHLS
I Hella Love Shorts (IHLS) is a
quarterly
short films festival designed to promote independent films that reflect the rich and diverse experiences within the Bay Area and across the globe, support and showcase emerging/established film-makers, and provide a fun and entertaining short film experience for film-makers and film lovers. **Women and youth film-makers encouraged to submit.
Objectives:
To support and showcase the works of emerging and established film-makers
To provide a fun and entertaining quarterly film experience for for film lovers, film-makers, and the Bay Area community
To promote independent films that reflect the rich and diverse experiences within the Bay Area and across the globe
To further develop a learning environment for youth interested in film-making who have innovative ideas for the future of film-making
To develop a strong network of filmmakers and create opportunities for collaborations.
About Our Team
BOLAJI TIJANI-QUDUS
Founder/Executive Director
Bolaji Tijani-Qudus lives in Oakland, California. He doubled as an accountant during the day and as a bar/lounge owner at night, before exploring his passion for storytelling. He is a published author and has written, produced, and directed three short films to date (
Joe Hapless
,
Interlude
, and
Rendezvous
) all of which were selected and screened at film festivals across the country.
As a new filmmaker, Bolaji quickly noticed that while a plethora of good short films were being produced, aside from large film festivals, artists rarely got an opportunity to showcase their work. Being a pace setter in business as well as the nightlife world, Bolaji saw an opportunity to bridge this gap and he created I HELLA Love Shorts; a new kind of film festival where filmmakers have the opportunity to unveil their work on a quarterly basis, and audiences gain access to the best short films.
Bolaji is currently developing a TV series and feature length film scripts. Meanwhile his novel,
WTF Moment
, is generating great reviews on Amazon.com. He received his MFA in Motion Picture and Television from the Academy of Art University in San Francisco, and he earned his B.A. in Accounting and Finance from Cal State East Bay.
http://www.imdb.com/name/nm5468198/?ref_=fn_al_nm_1
https://www.facebook.com/BolajiFilmmaker
https://twitter.com/BolajiQudus
Bolaji@ihellaloveshorts.com
DARRIN THURMAN
Associate Producer

A native of Houston Texas, Darrin Thurman has over 15 years of experience in the entertainment industry. He has produced and promoted a variety of live events including dance clubs, fashion shows, record release parties, concerts, and special events. Currently residing in Oakland, California, Mr. Thurman continues to work on special projects throughout the California, in Atlanta, Georgia and Orlando, Florida.
JUAN DAVIS
Content Supervisor


Juan Davis is a filmmaker from South Boston, VA. He is a graduate of Academy of Art University with a Master of Fine Arts in Motion pictures and television. He also holds a Bacjelor of Science in Communication with an emphasis in Media Production, from East Carolina University, NC. He started his career as a video editor, editing for a long list of independent companies. He is also veteran of the United States Air Force where he did a six year stint. Currently he resides in Oakland, California. Some of his films include, short film "Lou's Prey" official selection to the Hollywood Black Film Festival, acknowledged as the Black Sundance, the St Louis Black Film Festival, the Oakland International Film Festival and nominated for best cinematography in Academy of Art University's Annual Epidemic Film Festival.
He has collaborated with a host of other filmmakers in the San Francisco Bay Area. Recently he took on the role of Assistant Editor in Feature Film "Remember Me" starring Academy Award Winning Actress Rita Moreno that most recently took home the Audience Award for comedy in the 2016 Cinequest Film Festival.

DELF PLAMENCO a.k.a. DR. POST-A-LOT
Social Media Analyst
Doc Post (aka Dr. Post-a-Lot) is our in-house media maven. He makes sure that the I HELLA Love Shorts buzz is spread across social media platforms by managing all of our online media accounts. In addition to managing social media for I HELLA Love Shorts, Doc Post manages online media for artists, record labels, and small business clients. He is an expert at building social media strategies and crafting targeted campaigns. Blessed with the gift of gab, his engaging and witty posts captivate online audiences and ensure that clients stay in the spotlight.
About Our Next Generation Program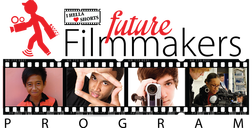 At
I Hella Love Shorts
, we champion the next generation of filmmakers, providing them with a platform to showcase their work, network, and learn about the industry. We support filmmakers through our quarterly festival and by partnering with 501c film programs aimed at teaching youth the art of filmmaking. Please check back with us often as we investigate programs dedicated to raising the next generation of filmmakers!
Youth Programs Resources:
BAYCAT - San Francisco, CA
http://www.baycat.org/
Camp Reel Stories - A Media Camp for Girls
www.campreelstories.com
About Our Internship Program
The I Hella Love Shorts Film Festival is always looking for talented interns who want to learn more about film, communications, event planning, and business management. Internships vary depending on festival needs. Interns can expect to work a minimum of 10 hours a week every quarter. Interns have the option of working one or more quarters a year.
We have four festivals a year and it takes an enormous amount of planning and hard work to make them successful. We encourage you to apply if you want to know what goes into the operation of a world-renowned film festival and if you are ready to develop skills and gain hands-on experience under the guidance of a professional in your field.
QUALIFICATIONS:
Interns must have a strong interest in film, communications, marketing, or event planning, and must commit to working at least 10 hours per week in the 2-3 weeks leading up to the festival. Applicants must have a strong work ethic, be computer proficient, and be a team player.
Open internships:
PROGRAMMING

MARKETING & PUBLICITY
NEXT GENERATION FILMMAKERS ASSISTANT
GUEST RELATIONS

SPECIAL EVENTS
----------------
PROGRAMMING
Responsibilities:
Track films from the beginning of the submissions process through the festival screening

Download and research information from the festival's online submission service

Be part of the programming preview process to determine which films will be chosen for the festival lineup

Choose clips from films to be used for marketing materials (e.g. festival trailer)

Track award winners from other film festivals and make recommendations of films that should be solicited and reviewed for possible inclusion in the festival
Requirements:
Self-motivated

Research experience

Strong interest in film festivals and world cinema

Excellent communication skills, esp. writing

Strong computer skills, including experience with Excel spreadsheets and Word

MARKETING & PUBLICITY
Under the supervision of the Marketing and Publicity Manager, the duties of the intern will include, but are not limited to:
Participate in the planning and implementation of marketing utilizing social media outlets as a member of the social media team
Research and gather information to facilitate target marketing efforts to specific interest groups
Fulfill media requests for promotion materials (e.g. film copies, photos and information concerning films that will screen in the upcoming festival, and general festival information)
Assist in gathering information to be used to promote the specific films and festival events

NEXT GENERATION FILMMAKERS ASSISTANT
Responsibilities:
Research organizations, schools, and programs that support young filmmakers

Program NEXT GEN Film Block

FESTIVAL PRODUCTION TEAM
Fulfill production needs on the day of the festival
To apply, please email your resume/cover letter and be sure to include your department of interest in the subject heading (for example: "Marketing and Publicity Internship Applicant") to info@ihellaloveshorts.com